Welcome To NanoPac.com
Assistive Technology for Individuals with Disabilities – Based in Tulsa, Oklahoma, NanoPac has been serving the region's disabled community since 1987. NanoPac supplies products and services for individuals with disabilities (low vision, blindness, reading disabilities, quadriplegia, blind, legally blind, magnifiers, reading machines, magnification, reading glasses, environmental controls, voice activation, hearing impairments, voice recognition, speech synthesis, text to speech, magnifiers, and door openers). Please look through the site and feel free to contact us via our Contact Us page, Email: info@nanopac.com or via phone at: (918)665-0329 or (800) 580-6086
Best in the US!
NanoPac received an award as "Best in the US" for Sales, Service and Technical Support from the world's largest manufacturer of low vision and blindness devices and software.
NanoPac Specializes in the following areas:
Blindness and Low Vision Systems – NanoPac provides complete solutions – computers configured with the appropriate solution for you – or the components you need for your existing system. Voice Recognition Systems – NanoPac is a supplier of Voice Recognition systems for physicians, lawyers, professionals and anyone who would enjoy the freedom of totally hands free operation of your computer.
Service – NanoPac is service–oriented. Call us for assistance in configuring a system to meet your needs. We provide technical support and service for all our products.
Demonstration Center – NanoPac has a demonstration center to allow you a chance to see the products in action and select the product right for you.  Please give us a call, write or email us. We will be pleased to help.
Products and Price List
Contact US
About US
Remote Technical Support
Information on Macular Degeneration, Glaucoma, Diabetic Retinopathy, Retinitis Pigmentosa, and Cataracts.
Resources page for organizations and agencies helping individuals with low vision and blindness.
NanoPac has been recognized as the best in service and support.  CNN featured NanoPac on a worldwide special depicting NanoPac's work with severely disabled.
Our Service Area

Proudly Serving OK, KS, MO, AR, NM, CO, NE, and IA since 1987!
Eyes of My Heart: A Life Journey of Love and Faith by Jeri Lynn-Cooper
We are excited to share that Jeri Cooper, friend, and partner of NanoPac Inc., has recently released her book about living with dual sensory loss.  If you would like to purchase the book to read, all proceeds go directly to Jeri's House, a non-profit organization here in Tulsa dedicated to helping DeafBlind individuals live independently.
To find where to purchase the book or learn more about Jeri's House, please use this link: https://www.jerishouse.org/eyes-of-my-heart/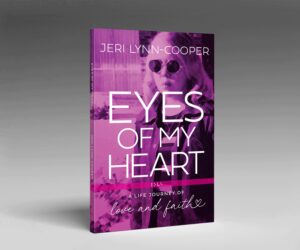 Proud Sponsors of Team Speedy Turtle!
"Dave Wilkinson and Team SpeedyTurtle are honored to be sponsored by NanoPac. Dave and his guide Jim Trout will become the first tandem bike team with a blind rider to complete Race Across America as a solo bike with a blind rider on the tandem. For more information or to become a part of Team SpeedyTurtle, please visit our web site, www.speedyturtle.net."


NanoPac can configure & preload a new Computer System that is ready out of the box for your specific needs!

NanoPac sells a full range of Braille Devices, Screen Readers, Notetakers, Book Readers, GPS, Braille Printers, etc. for Blindness.
NanoPac offers a full range of Magnification Products to serve almost any Low Vision Situation!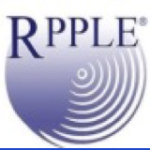 NanoPac Inc is an ACVREP RPPLE Provider