– It reads to you!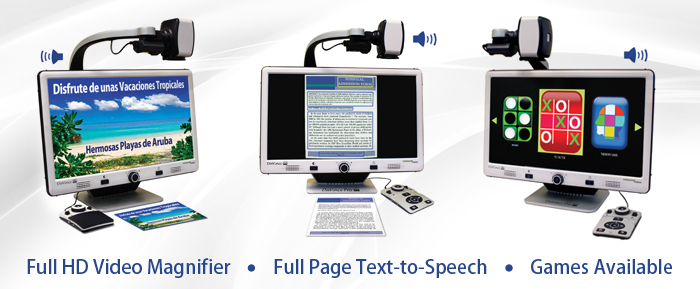 HD • Full Page Text-to-Speech (OCR) • 3-in-1 Camera

DaVinci Pro is a high performance desktop video magnifier (CCTV), featuring a Full HD Sony 1080p 3-in-1 camera and Full Page Text-to-Speech (OCR). View crystal clear images in vibrant color and contrast with the Davinci Pro's Full HD 1080p Sony® camera. With a high resolution LCD screen you get the maximum picture detail for a clear, bold display. The DaVinci Pro also offers a large field of view allowing you to see more on the screen. DaVinci Pro's full page OCR allows it to easily read your favorite article or book aloud in a male or female premium voice and in many different languages. When having the DaVinci Pro read to you aloud, you have the option to have it read a full page or select an area of the page to be read. Changing between live image and OCR is simply done with the push of one button. DaVinci Pro's 3-in-1 Full HD camera allows you to see near, far or a mirror image making the DaVinci Pro the perfect electronic magnifier for any task. The DaVinci Pro is great for applying make-up, shaving, reading, writing, viewing presentations and whiteboards and so much more! The DaVinci Pro's sleek design makes it a perfect addition for work, home or school.
Magnification
Features:
Distance Viewing (watching a bird outside a window):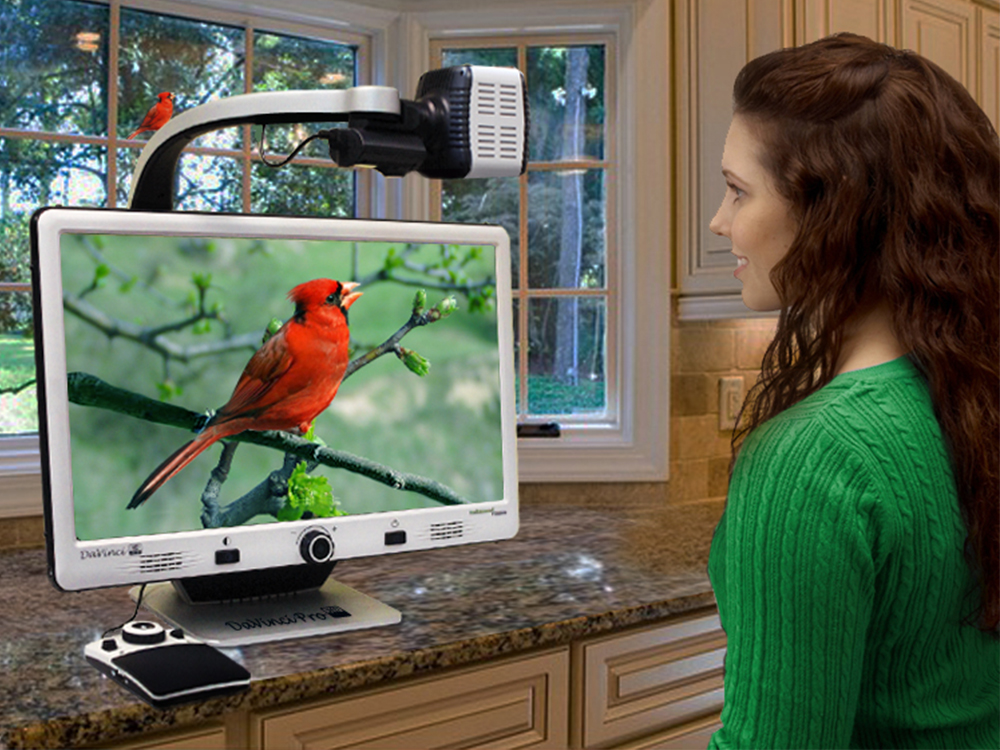 Distance Viewing (Student viewing calk board):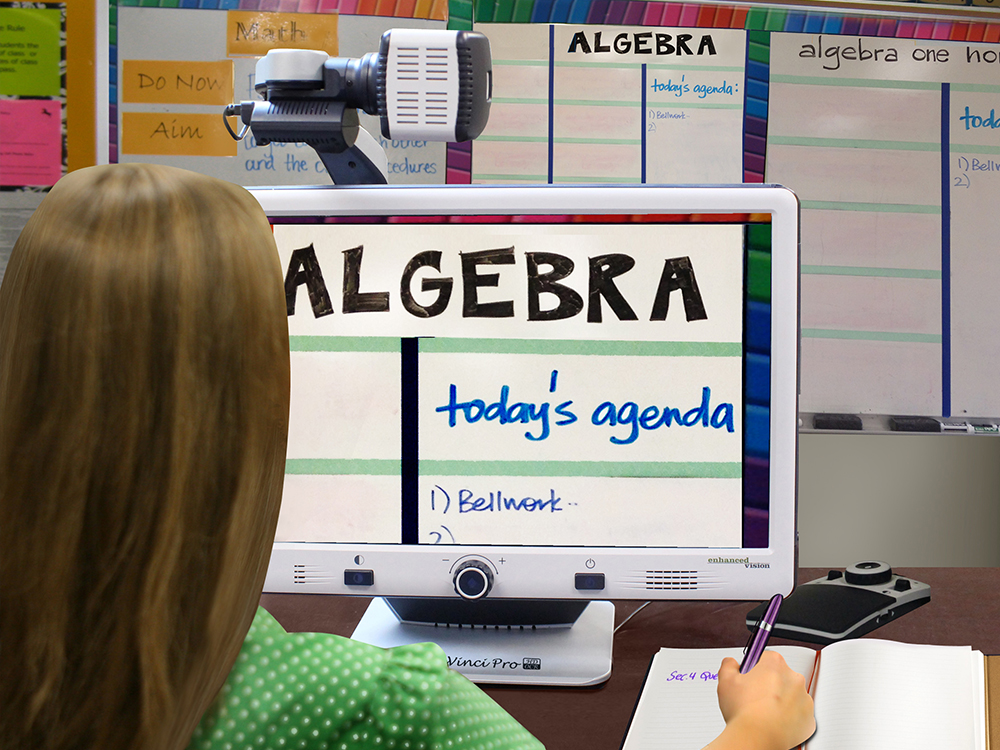 Magnifying a document: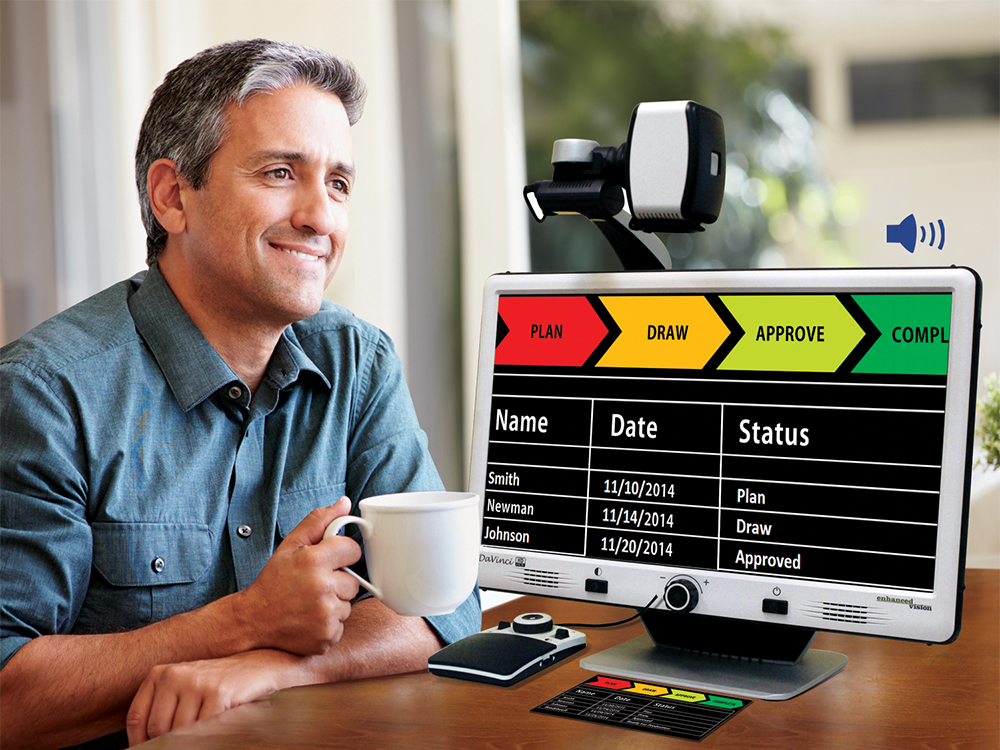 Set up is easy, just plug in and begin

24" high resolution HD LCD, pivots for best image quality

Auto focus 3-in-1 camera for self-viewing, reading or distance viewing

Magnification up to 77x

Slide mechanism provides flexibility for various camera arm positions

28 viewing modes to optimize contrast and brightness

Sony® Full HD 1080p camera for live CCTV mode

Computer compatible – toggle between CCTV and computer, connects to iPad




(Computer or iPad not required)

2 year warranty
It reads out loud to you (OCR – Optical Character Recognition):
Reading a book to you: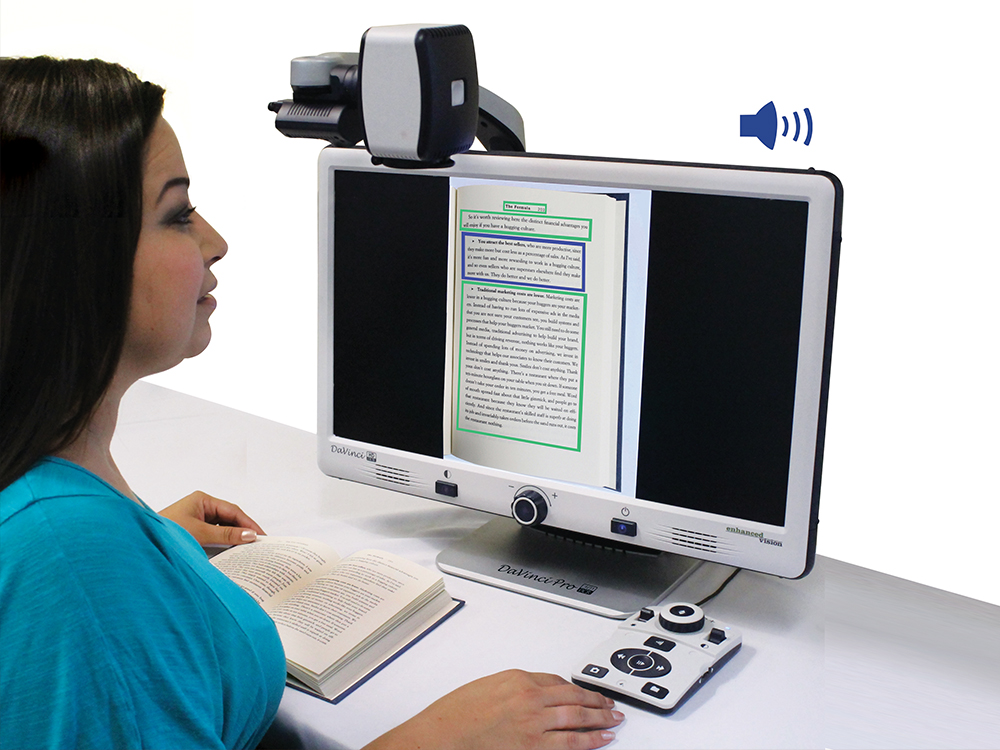 You can magnify as well as hear the text read to you: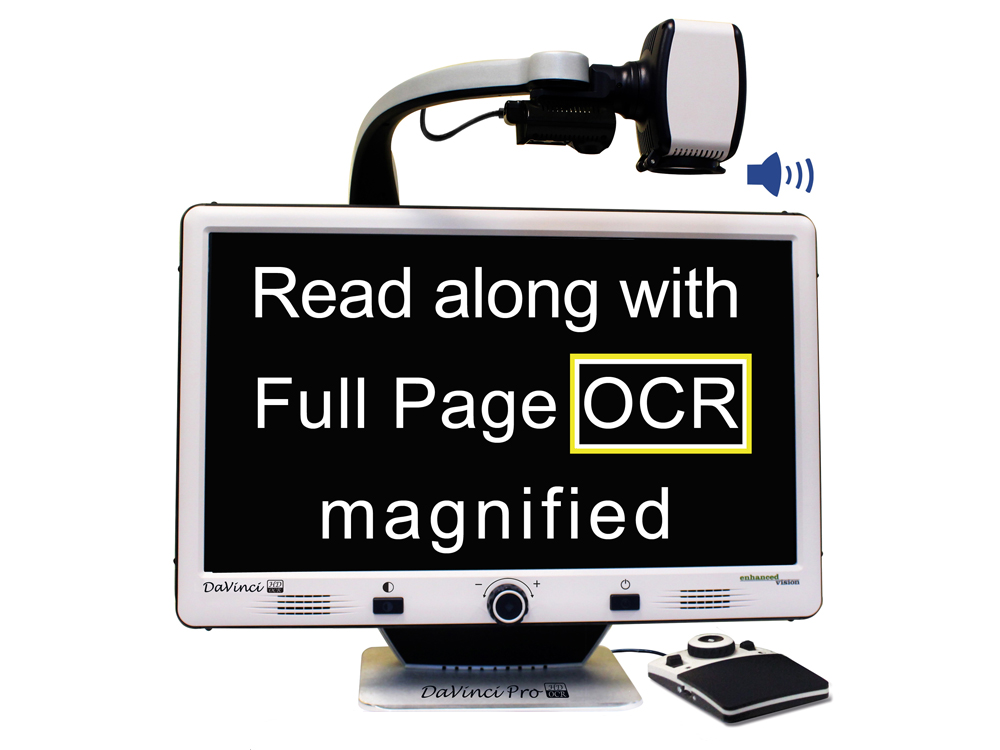 Full page text to speech: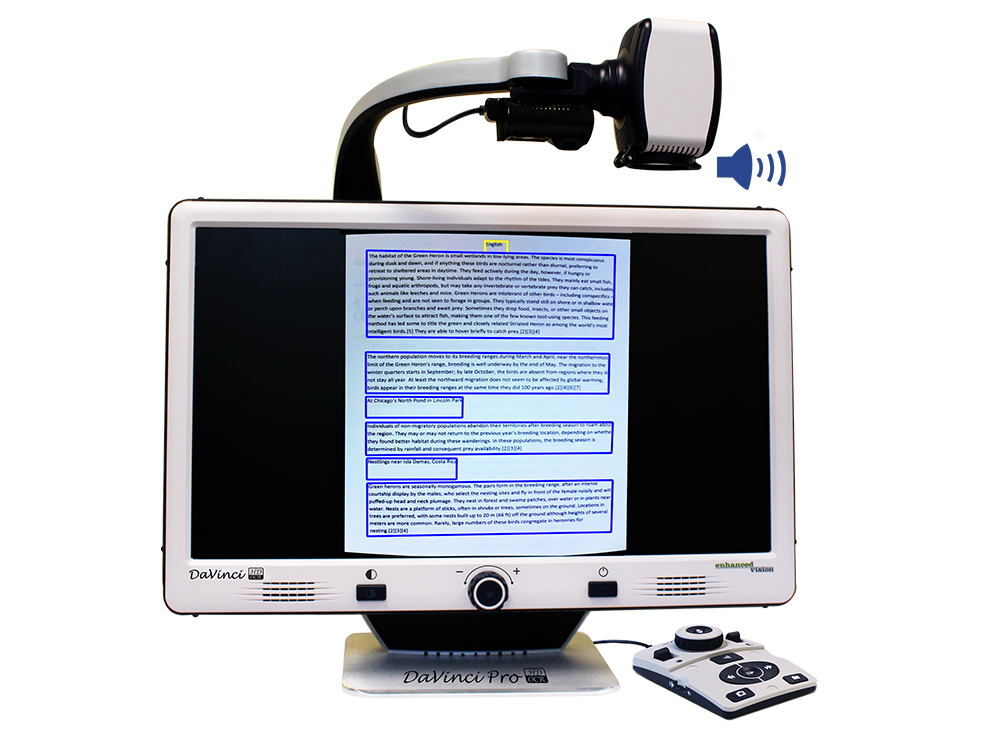 13 Mega Pixel Camera for accurate Full Page Text-to-Speech (OCR)

Reading preview lets you read the entire page or toggle through paragraphs and read selected text

Easy-to-use console with simple and advanced modes

Male & Female premium voices

Save documents, pictures or books and export files to your PC


(optional no charge feature)
Games:

Recognizing our products are often used by seniors, and knowing that keeping the brain active can help mitigate degenerative conditions such as Dementia or Alzheimer's, we're pleased to introduce a new upgrade that incorporates fun games to help exercise the mind and improve one's quality of life. 
We are pleased to offer this new feature with every DaVinci Pro, at no additional cost.
Soduku – One of the most popular logic-based number puzzles
Solitaire – The classic card game
Free Cell – A Solitaire game with variant rules
Reversi – Strategy game played against a computer
Tic-Tac-Toe – A simple two player game
Simon Memory – Test your memory skills by remembering colors and tones in an ever-expanding sequence