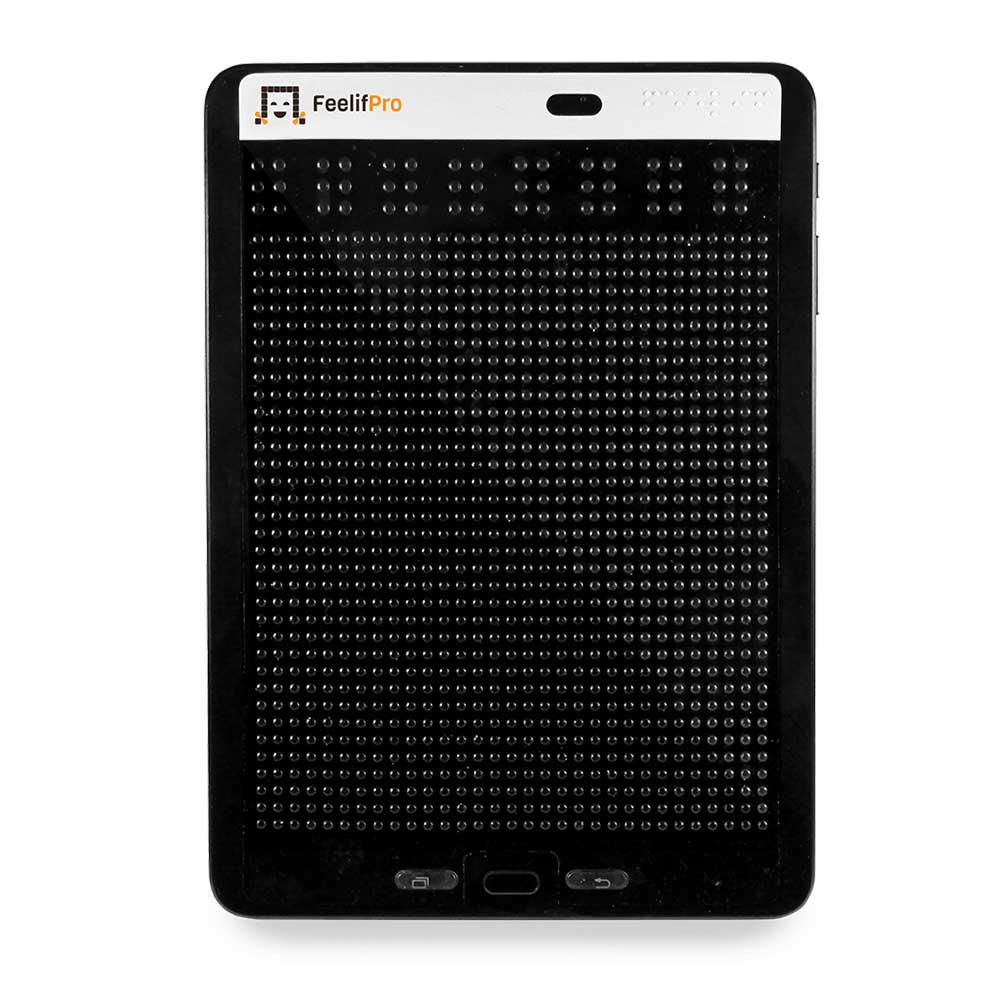 When blind individuals can feel pictures on touchscreens

Discover a whole new digital world of pictures, shapes and colors with a special tactile grid, vibrations and sounds. It only takes minutes to learn the basics.
Provides a dynamic tactile learning experience that can adapt with the student and materials
Use the tablet to learn braille, shapes, math, graphs and other visual subjects
Play games that were developed specifically for the visually impaired to provide entertainment, fun and learning opportunities
Create your own content or use the tools to explain ideas with drawings
Take pictures, feel them and share them with the world
Learn
As a parent you want only the best for your child. With Feelif children with sight impairment can discover and develop their full potential. What do you say about learning braille on a device as simple as a smart tablet? Thanks to Feelif ground breaking technology learning is easier, more affordable and more fun. Children develop awareness of spatial relationships, strengthen fine motor skills and learn mental mapping. There is the satisfaction and joy in new achievements and successes. Feelif enables a child to transition from the world of traditional tactile graphics to gaining digital skills.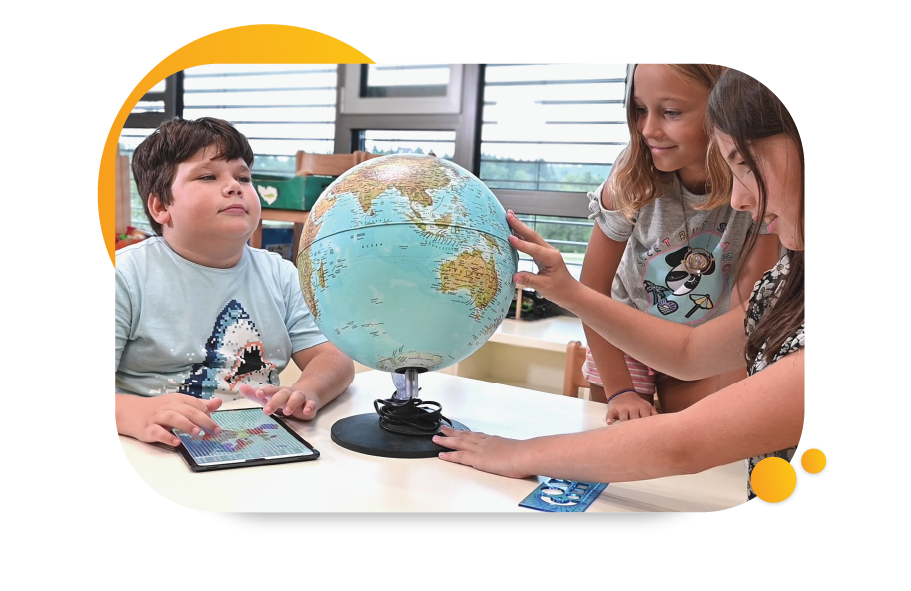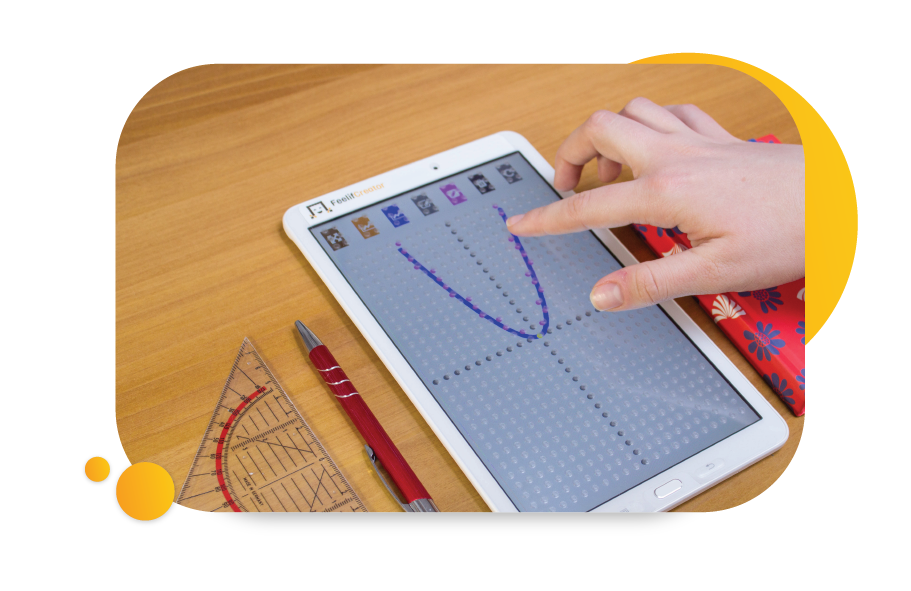 Play
Childhood is all about playing. Play is fun, it is freedom, it is friendship and endless exploring. Feelif games are based on sound effects and unforgettable touch experience. We know there is a child in every adult. Learning the skill of being digitally sighted through play and fun is exciting way of expanding opportunities for the blind and visually impaired. Feelif strengthens cognitive skills like spatial memory, concentration and strategy development. Feelif games encourage learning and a competitive spirit that builds confidence.
Exclusive Games
Chess – Play against any opponent, move pieces as easily as in the physical world with adapted chessboard.
Memory – Test and train your memory skulls with the memory game.
Battleship – It's time to let the destruction being. A timeless classic.
Create
Express your imagination, tell your story. Feelif opens up a whole new world of creativity. With Feelif Pro you can create your own digital tactile books or educational content to help blind and visually impaired children learn. You can also share your amazing content with the world. Use Feelif to inspire others.
Feelif Camera
FeelBook Maker
Draw
Communicate
A photo can tell a thousand words. With Feelif you can take photos, touch photos and share photos with friends and family. It is super easy to stay in touch! Feelif comes with large buttons with high contrast, so all you need is a phone signal. Hello, how are you doing?
The need to communicate is a basic need of every human. At Feelif we want to expand the communication possibilities for the blind and visually impaired. Every Feelif comes with specially developed browser to explore the world of the internet and special camera software to communicate with images.
Feelif Communication Tools
All Feelif devices have a SIM slot giving you the power to communicate with the world everywhere. Feelif communication tools for the blind and visually impaired feature large buttons with high contrast. You can explore the objects, scenes, colors and descriptions on webpages and communicate with others.
Feelif Browser
Feelif Picture Gallery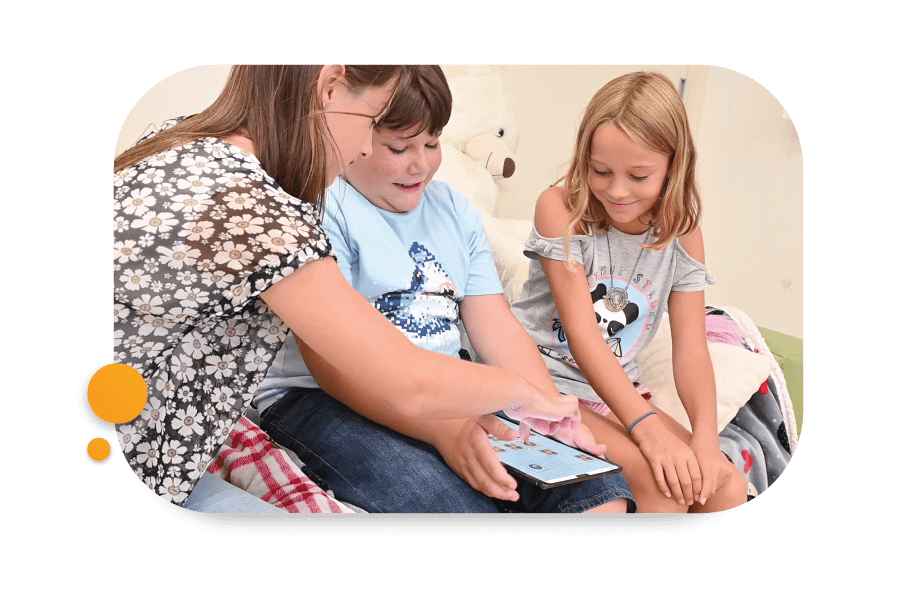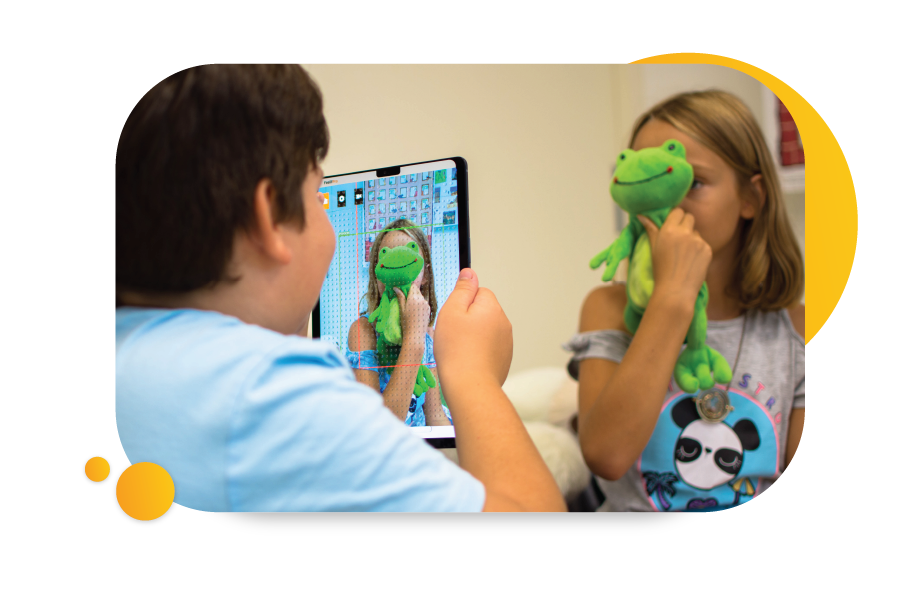 Specifications
Tactile resolution relief grid
30×39 dots
high density grid
adaptive density for beginners and advanced users
Included Apps (17)
Feelif Games
Battleships, Chess, Connect Four, Farm Game, Memory, Snakes & Ladders, Tic-Tac-Toe.
Feelif Applications
Camera, Picture Gallery,  Browser, Phone, Feelbook Player – personal licence for first year included
Feelif Education
Draw, Geometric Functions, Learning Braille, Shapes.
FeelBook Maker
Specialized software for sighted people (teachers, parents) for creating tactile books, which can be played with FeelBook on all Feelif devices. Personal licence for first year included.
Included Content:
FeelBooks (full access)
Find the Mammal, Christmas Story, Weather, Count to 10, African Animals, Shapes and Graphs, Learning Notes, Map of USA, Map of EU.
New content (full access)
Access to new content (apps and tactile books) on Feelif Platform.
Technical Specifications:
Device powered by Samsung
Galaxy Tab s7 with 11″ screen
Screen resolution
1600×2560 pixels
RAM
6 GB
Storage options
128GB + microSD slot
Languages
English, German, French, Turkish, Slovenian, Swedish, Norwegian
Dimensions
9.99 x 6.51 x 0.25 in