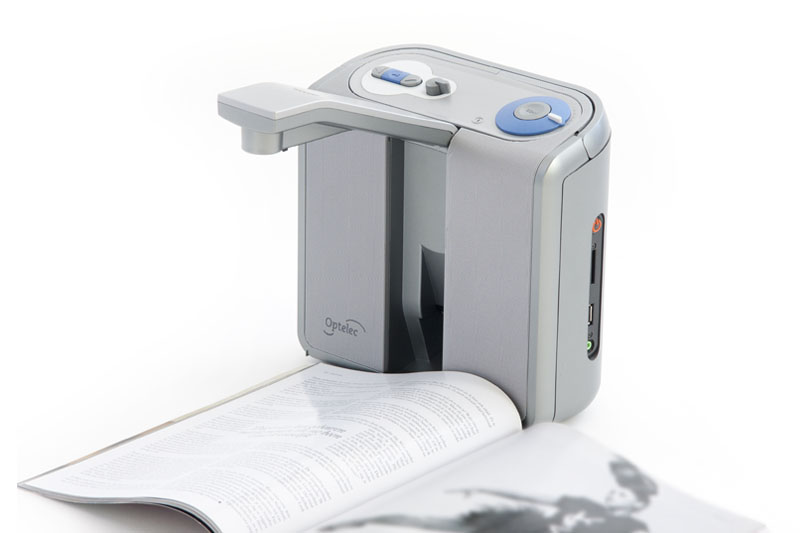 Instant reading
Rediscover the joy of reading anytime and anywhere. Within a few seconds, the ClearReader+ scans any magazine articles and reads them to you in naturally sounding voices.
Intuitive operation
The  ClearReader+ is designed for simplicity. Its buttons are easy to operate and have distinctive shapes. This helps you to control the integrated state-of-the-art technology without any effort.
Quick voice selection
The ClearReader+ offers a broad variety of high quality male and female reading voices in 31 different languages. Select your preferred voices and languages and switch them instantly while reading.
Saving and retrieving documents
With the ClearReader+ you have the option to save your post or interesting articles for later reference. You can archive single and multiple page documents and access them when needed.
Portable solution
Benefit from the portable design and use the ClearReader+ anywhere in your home. Move the unit around easily by using the convenient foldable carrying handle.
Specifications
High resolution auto-focus camera with state of the art wide angle optics
Fast text recognition (OCR)
59 high quality, easy-to-change reading voices (TTS)
31 supported languages
Built-in stereo speakers
Volume control
Speed control
Headphone connector
Saving and opening documents
HDMI port
USB port
SD card slot
Integrated rechargeable Li-ion battery: offering 5 hours continuous use
Integrated LED lighting for even illumination
Foldable carrying handle
Dimensions: 23 x 24 x 10 cm / 9.1 x 9.4 x 3.9 in
Weight: 2.46 kg / 5.4 lb