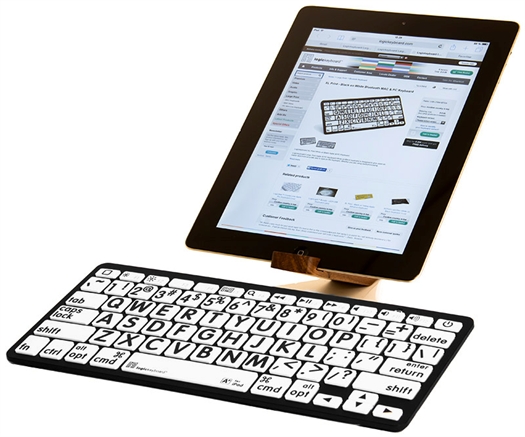 Black Keys on White Background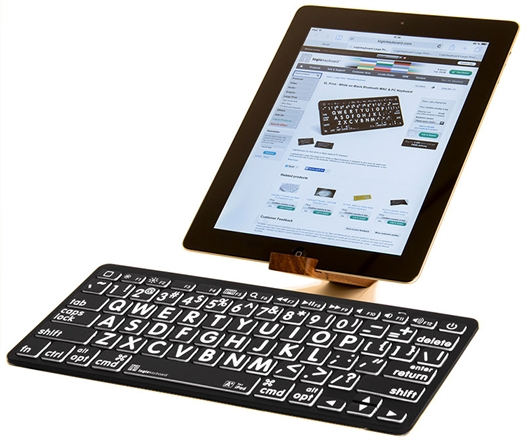 White Keys on Black Background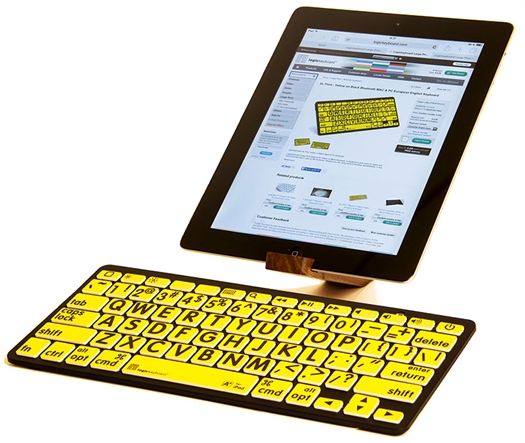 Black Keys on Yellow Background
Large-Print Bluetooth Mini Keyboards
Now available in three color combinations. Limited supply – Order today!
The industry's first large-print Bluetooth keyboard designed for the Mac, iPhone and iPad is here.  These mini keyboards are compact and easy-to-carry with proven Bluetooth technology that can connect to any Bluetooth compatible device.
The function keys on the keyboard are designed to match the latest Apple iOS. The Bluetooth Mini Keyboard is the answer to anyone who wants to type with ease on a Bluetooth device.
What's in the box:
Wireless Bluetooth Keyboard

2 x AAA Batteries

Quick Setup Guide

Warranty Information
System Requirements:
Apple iOS6, iOS7, iOS or later versions.

Apple OSX 10.9 or later versions.